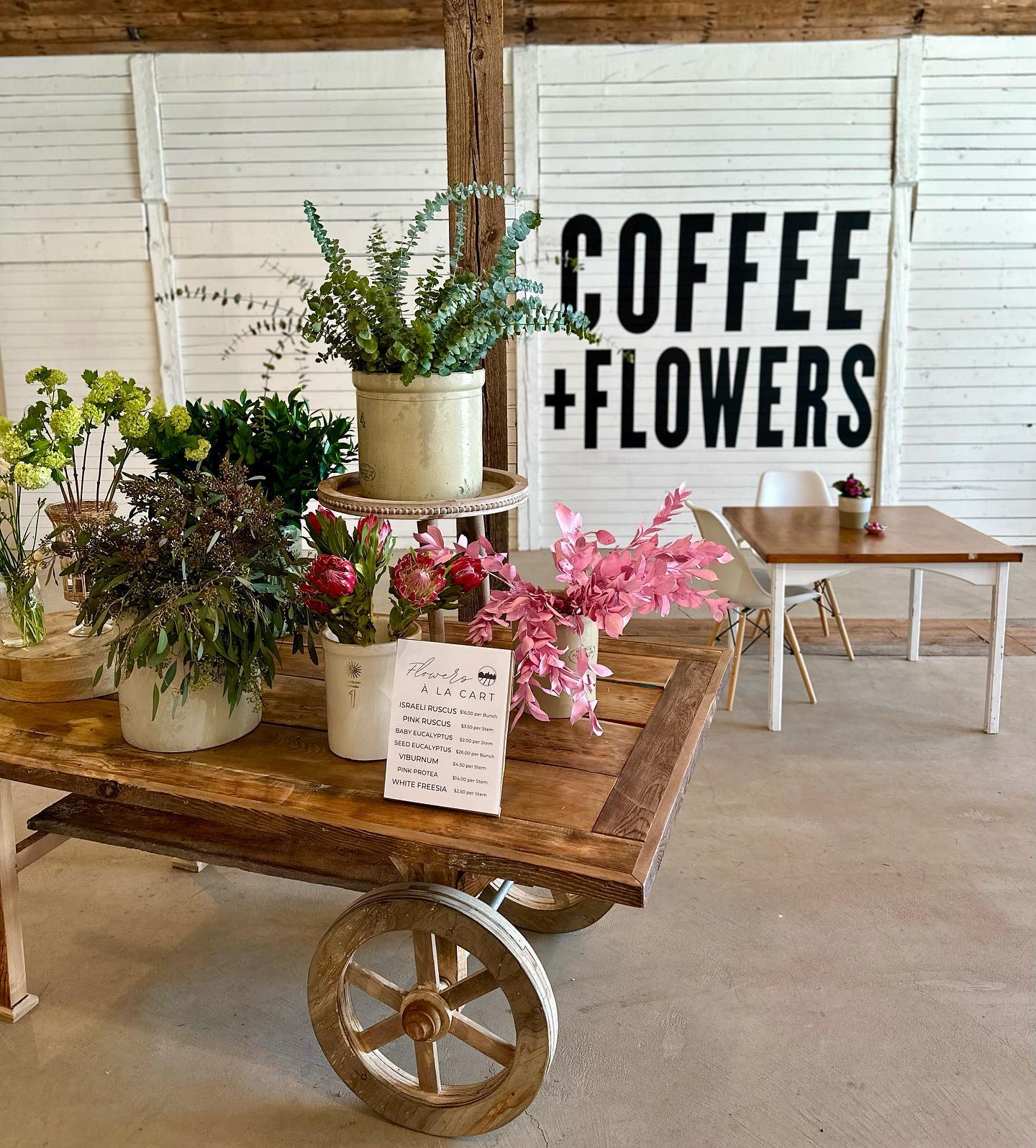 Flowers à la Cart
Inspired by English Markets, our Flower Cart is filled with a bevy of blooms and greens for you to choose from!
When in Season (May-September) the cart is stocked filled with blooms grown at EdgeWood Farm & Flower. There are fresh offerings everyday, highlighting the beautiful profusion of flowers we grow!
As we wait for Spring to arrive, a weekly offering of blooms and greens are available for you to order by the stem here or pop in and bring home for your space or as a gift.